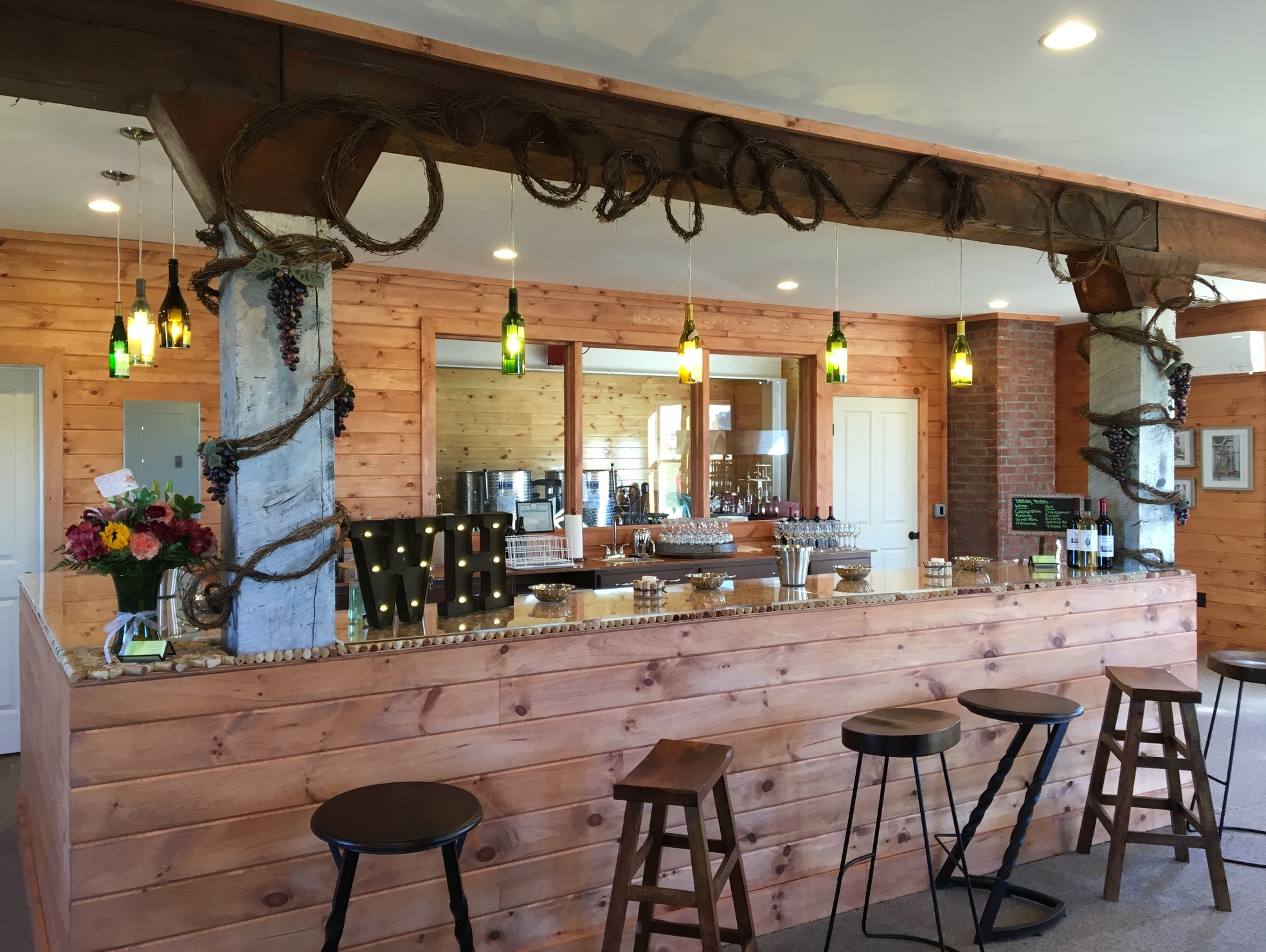 White Hill Vineyard
2023 Hours:
Saturdays & Sundays
12pm-4:30pm
(Beginning August 26th through December 23rd)*
*Winery will be CLOSED on Saturday, September 23rd 2023 due to a family event…. * *We thank you for understanding*
The are NO RESERVATIONS needed.
White Hill Vineyard's History
Welcome to the White Hill Vineyard at Wilkens Farm which opened for its inaugural season in October 2016. The Vineyard was the idea of Katrina Pratt and Stephanie Pratt – the granddaughters of Johnny Wilkens who ran the farm from 1949 to 1995.  Katrina, a Cornell University Engineer, is a project manager for Tishman Construction, and Stephanie, a Cornell University Business Major and recent St. John's Law School graduate, both minored in Viticulture and Enology while at Cornell.  Five varieties of grapes were planted in 2011 and the first wine was made from the 2014 Harvest.  The Tasting & Tank Rooms opened in October 2016 in what was the former bottling plant for Wilkens Apple Cider.  In 1951 Johnny Wilkens planned and directed the installation of a fully automated bottling line for bottling apple cider and apple juice in gallon and half gallon glass containers. The blend of old & new makes the tasting room a cozy place to enjoy wine and mingle with friends and family!