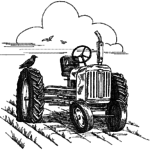 September 8, 2017
Greetings from Wilkens Fruit & Fir Farm as we begin our second century and our 101st year. We have been working on the orchards and plantations in order to provide the best possible experience for you and your family.
The offseason provided us with the opportunity to travel and celebrate with family.  Kristamarie who returned from the west coast accepted a position as Assistant Professor of Physical Therapy at the University of Hartford.  Barbie, Randy and their girls traveled to the Mediterranean in March and explored the wineries in the Catalonia region of Spain.  Stephanie passed the New York Bar and was sworn in as an attorney in August.  As usual the family gathered at Lake George this summer and were especially thankful for David joining us just two weeks after heart valve surgery.  He looked great.  Peter's son Johnny makes the big move this fall to Los Gatos High School and will join their marching band.  We expect several of Randy's family to be here helping during the busy weekends as well as Barbie's siblings and their families.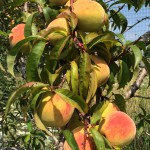 Every year presents new challenges to growing peaches, apples, grapes and pumpkins.  This year was no different with lots of rain which can be good and bad.  We are pleased to report that we have a wonderful crop that is plentiful, well-sized and with beautiful color.  It appears that the trees rested last year when we lost much of our crop due to freezing weather in the early spring.  Hopefully the hurricanes will not venture up this way with their super-high winds – so that the fruit will remain on the trees for you to pick!!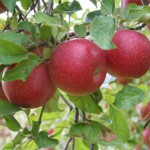 The Apple Harvest this year officially began on September 2nd with juicy McIntosh as well as additional varieties on shorter semi-dwarf trees – Marshall Macs and Gala apples.  Next we will move into the crisp Cortlands and old-fashioned tart Baldwins, Empires, Macouns and Jonagolds.  We will end in October with the sweet Red and Golden Delicious, tangy Fujis, and the wonderful Idareds.  All of these will be available by the peck (¼ bushel) or ½ bushel as they ripen on Fridays and weekends in our Pick-Your-Own Orchards or any day in smaller quantities in our Farm Market.  Our market is also stocked with some of our 30 other varieties of apples as they ripen during the season, along with Pure Honey, Maple Syrup and a fine selection of fruit preserves, butters and spreads.  Not to be forgotten – Pure Natural Apple Cider – freshly pressed in our own mill, will be available just as soon as enough apples ripen to give our cider just the right taste, flavor and fragrance combination.  We never need to add any sweeteners to our cider, as Mother Nature provides just the right amount – and we're sure you'll agree.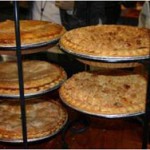 Don't forget to stop at our BAKERY for an apple cider donut to taste or to pick up a FRESH-baked peach or apple pie for dinner.  We also have a variety of other FRUIT pies, cookies, delicious strudel sticks, fancy brownies and peach, plum or apple cakes (in season). Our famous CHOCOLATE cider donuts are available as long as the temperature is not super hot – so they don't melt.  Remember that you can place your apple or fruit pie order early for the holidays and schedule pick-up at your convenience!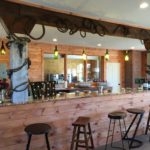 This year we bottled WINE from our third year of harvest – from the grapes that we have growing in our vineyard – Riesling and Cayuga White as well as Chambourcin, Geneva Red and Cabernet Franc.  Our White Hill Vineyard Wine Tasting Room is open on Saturdays and Sundays this fall!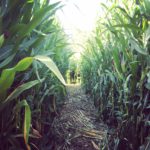 Our CORN MAZE will be open all season on the weekends and holidays – so come wander through the corn and see if you can figure out what it spells – as could be viewed by a drone in the sky!  In October (actually September 30th) we will also open our Pick-Your-Own Pumpkin Patch for your perfect Halloween Jack-O-Lantern pumpkins.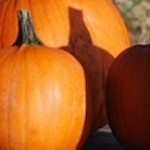 As an early reminder, our shapely Christmas Trees, in sizes from 5 to 10 feet in height will be ready for cutting daily starting Saturday, November 25th.  Plan now for your holiday outing when you can choose from our own prize Choose-and-Cut or our pre-cut Fraser Firs.  Demand for these perfect trees is high so come early for the finest selection.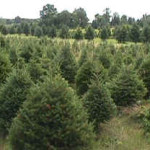 As usual, please call before coming to the Pick-Your-Own Orchards on a particular weekend to be sure the availability of the fruit you prefer.  The orchards are open Fridays, Saturdays and Sundays from 10 to 5PM (with the last tractor going out to the orchard at 4:30PM), September 21st, 22nd and Columbus Day, October 9th as well while our Farm Market, Country Market & Bakery are open daily from 10 to 5PM.  We look forward to visiting with you very soon.  Please note that for public health reasons, we are regrettably unable to welcome your dogs into our orchards or shops.
Cordially,   The Wilkens Family
Visit us @ WWW.WILKENSFARM.COM
Twitter/Instagram – WilkensFarm or WhiteHillVineyard
Facebook – Wilkens Fruit and Fir Farm