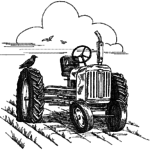 September 3, 2016
Dear Friends:
We send our warmest greetings as we begin our 100th harvest season at Wilkens Fruit & Fir Farm. This wonderful farm and its picturesque location was put together by our Great Uncle John Wilkens and his sister Anna a hundred years ago. We only hope they look down upon this farm today with bright wide smiles.
This year has been a busy year for the family, first gathering in Manhattan Beach, California last September for Wendy and David's daughter, Jamie, and Travis' wedding celebration. In December we welcomed the newest member of the family Max Cortesi to proud parents Stacy and Tim. I am sure Max will be around this fall chewing on an apple. Some of us ventured back to California in May to attend graduation at the University of Southern California where Kristamarie received her PhD in Kinesiology. That was not the only family graduation, for in June we were in Queens, NY celebrating Stephanie's graduation from St. John's University School of Law. Just before the beginning of the summer Mom and the girls visited Switzerland taking in the Matterhorn and the wonderful sights of the Swiss countryside.
The apple season this year has been challenging to say the least. Extreme cold weather in April after the trees had started to grow has created a smaller crop, both in quantity and size. We are using our best efforts to make as much fruit available as possible for your visit.
The apple harvest this year officially began on September 3rd with juicy McIntosh as well as additional varieties on shorter semi-dwarf trees – Marshall Macs and Gala apples. Next we will move into the crisp Cortlands and old-fashioned tart Baldwins – with a NEW ORCHARD of Empires, Macouns and Jonagolds. We will end in October with the sweet Red and Golden Delicious, tangy Jonagolds, Fujis, and the wonderful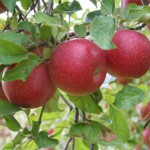 Idareds. All of these will be available by the peck (¼ bushel) or ½ bushel as they ripen on Fridays and weekends in our Pick-Your-Own Orchards or any day in smaller quantities in our Farm Market. Our market is also stocked with some of our 30 other varieties of apples as they ripen during the season, along with Pure Honey, Maple Syrup and a fine selection of fruit preserves, butters and spreads. Not to be forgotten – Pure Natural Apple Cider – freshly pressed in our own mill, will be available just as soon as enough apples ripen to give our cider just the right taste, flavor and fragrance combination. We never need to add any sweeteners to our cider, as Mother Nature provides just the right amount – and we're sure you'll agree.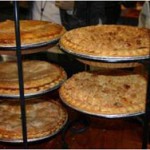 Don't forget to stop at our BAKERY for an apple cider donut to taste or to pick up a FRESH-baked peach or apple pie for dinner. We also have a variety of other FRUIT pies, cookies, delicious strudel sticks, fancy brownies and peach, plum or apple cakes (in season). Our famous CHOCOLATE cider donuts are available as long as the temperature is not super hot – so they don't melt. We also have a variety of OLD FASHIONED sweet treats – from when we all were very young – sometimes it's fun to share our childhood memories and stories with our friends!
This year we bottled wine from our second year of harvest – the grapes that we have growing in our vineyard – Riesling and Cayuga White as well as Chambourcin, Geneva Red and Cabernet Franc. We have updated part of our cider mill and expect to open our White Hill Vineyard Wine Tasting Room later this fall!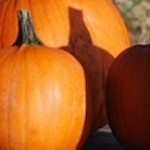 In October we will also open our Pick-Your-Own Pumpkin Patch for your perfect Halloween Jack-O-Lantern pumpkins. Remember that you can place your apple or fruit pie order early for the holidays and schedule pick-up at your convenience!
As an early reminder, our shapely Christmas Trees, in sizes from 5 to 10 feet in height will be ready for cutting daily starting Saturday, November 26th. Plan now for your holiday outing in the beginning of Decem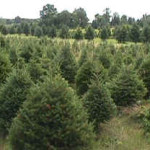 ber, when you can choose from our own first prize Choose-and-Cut Douglas & Fraser Firs, or our pre-cut Fraser Firs. Demand for these perfect trees is high so come early for the finest selection.
As usual, please call before coming to the Pick-Your-Own Orchards on a particular weekend to be sure the availability of the fruit you prefer. The orchards are open Fridays, Saturdays and Sundays from 10 to 5PM (with the last tractor going out to the orchard at 4:30PM), October 3rd, 4th, 11th and 12th as well as on Columbus Day (10/10) while our Country Market & Bakery are open daily from 10 to 5PM. We look forward to visiting with you very soon. Please note that for public health reasons, we are regrettably unable to welcome your dogs into our orchards or shops.
Cordially,
The Wilkens Family
Visit us @ WWW.WILKENSFARM.COM
Twitter/Instagram – WilkensFarm
Facebook – Wilkens Fruit and Fir Farm